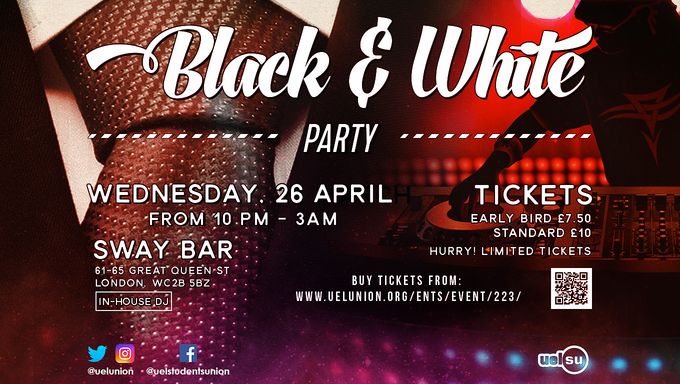 Celebrate with us in style as we approach the Student Awards club night - Black and White Party.
Venue: Sway Bar, 61 - 65 Great Queen Street, London WC2B 5BZ
Doors will be open from 10pm - midnight.
When: Wednesday, 26th April 2017 10 pm - 3 am.
Cost: Early Bird £7.50 (limited) Standard £10
Want to bring a guest? No problem. Make sure they have a ticket too.
Students must bring a valid student ID card and official ID (passport, driver's license). Guests must bring an official ID.
Dress code: Dress to impress. No trainers.
Purchase your tickets here.
We look forward to seeing you there!