Class of 2017 - Supporting your career ambitions
Class of 2017 -  Supporting your career ambitions
As you come to the end of your final exam period, your next thoughts turn to graduation and then graduate employment or even further study. Or maybe you are unsure of what the next steps are.
The Centre for Student Success (CfSS) is committed to supporting your career ambitions and helping you to get excited about your future. The Career Coaching team have created a range of free essential interactive workshops just for you. These workshops will help you gain confidence with your career planning and develop core essential skills in demand by graduate employers.
For those of you interested in setting up your own business, we also cover core entrepreneurial skills to help you active your self employed journey.
Workshops sizes are kept small to enable you to get the most out of each session. Please book early to avoid disappointment.
CfSS looks forward to seeing you at these sessions, further employability support can be found here.
Week 1: 17 - 21 July 2017 All sessions at USS Stratford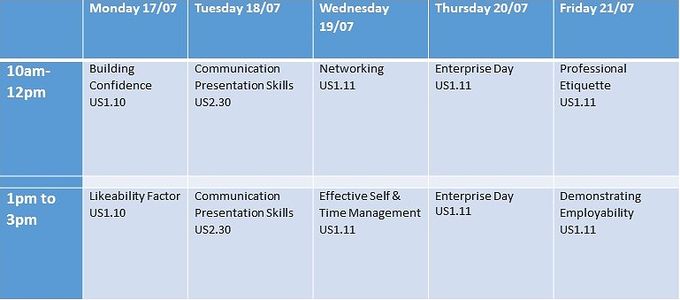 Week 2: 24 July - 28 July 2017 Sessions at Docklands, USS & Stratford campuses