Fashion design student Antonia Nae won prestigious award at GFW
Fashion design student, Antonia Nae, won the Lipsy Red Carpet Dress Award at this year's Graduate Fashion Week. 
More than 40 universities and 1,000 student designers participated in GFW, which ran from 5-8 June at Truman Brewery in east London.
The Red Carpet Award is sponsored by high street fashion chain Lipsy. According to the company's website, judges were looking for a dress that combined design, creativity, craftsmanship, commercial viability and red-carpet impact.
We talked to Antonia to find out a bit more about her, her collection and her experience at UEL.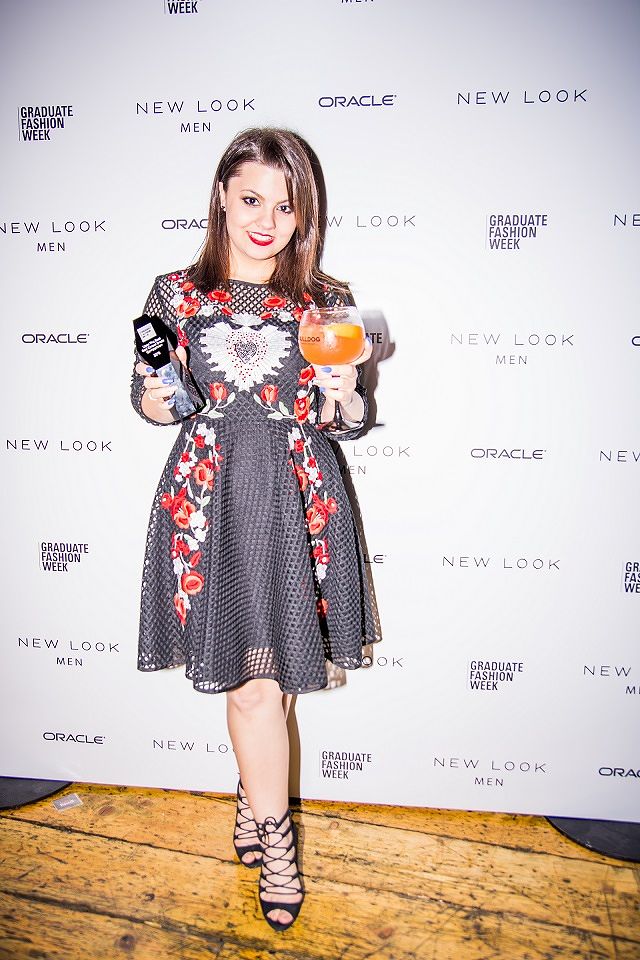 1. What's your best memory of UEL
I believe that the most vivid memory I have is the first day of university as that was the day I started learning about what I am truly passionate about and started building the necessary skills that helped me develop myself in the fashion industry. I learnt many tips in creating new items that I hope will leave a print, someday, in this industry. I also made many friends and learnt from each other, being like minded, with the same passion for fashion.
2. Can you give a few tips to your fellow fashion students? 
I think the best tip I can give to my fellow fashion students is to listen carefully to what our mentors have to say, take into consideration their advice and apply what they learn from them to their creations. Like everything else, the fashion industry changes very fast and one needs to keep up with its fast pace. Also, the most important thing is to believe in them and in their designs, and that everything could be possible.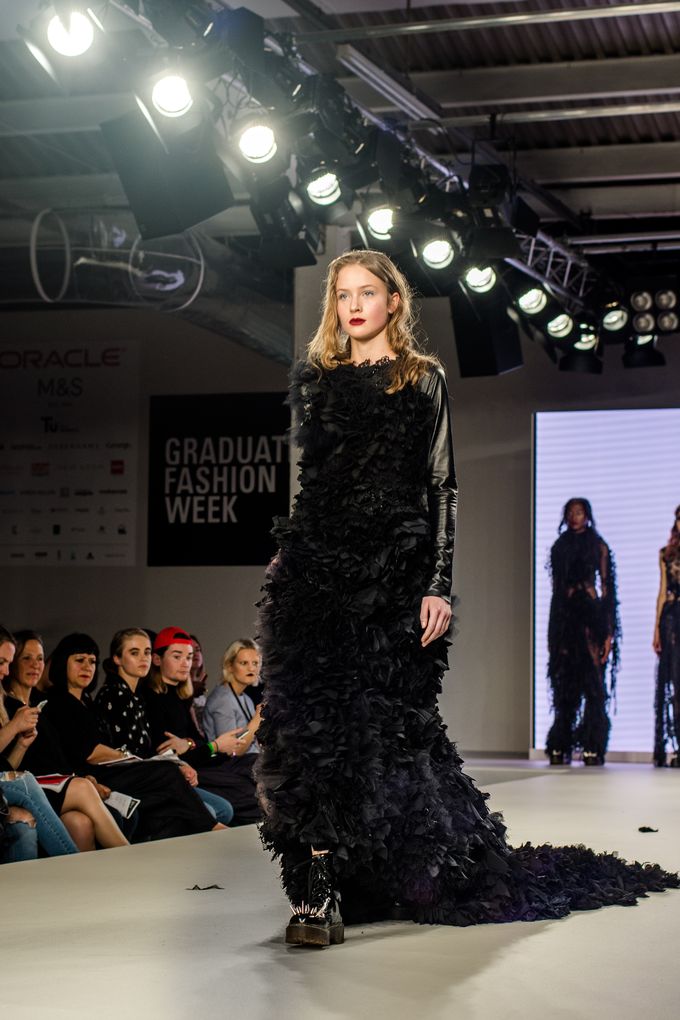 3. How do you feel having won this award?
I feel that the competition was real as there were many great collections and many talented designers at GFW this year. I am really excited and truly honoured to have won this award. It is hard to put in words this feeling. It means a lot for me that people got to see my work and more important, enjoyed it.
4. What was your inspiration behind your collection?
I can say that my final collection is inspired by the texture and the beauty of the wild nature from Danube Delta, from my country, Romania. Also, it is a Ready-to-Wear collection, with Avant Garde accents. The outfits are all black with fabric manipulation details to show the texture of the nature, sparkly lace, beaded fabrics and leather. All the looks are different, but they relate to each other, showing my love, passion and dedication for fashion design and craftsmanship.
5. Is there a particular reason you went for a red carpet dress that is more modest than overtly sexy? Is that something that is important to you?
I believe everyone has a different understanding of the word 'sexy'. From where I stand, this dress is sexy even though not as revealing as one would expect a red carpet dress to be. I personally think it's all about how the dress makes you feel when you wear it. For me 'sexy' is 'confidence' and 'out of ordinary' and I believe this dress could make any women feel like she owns the show.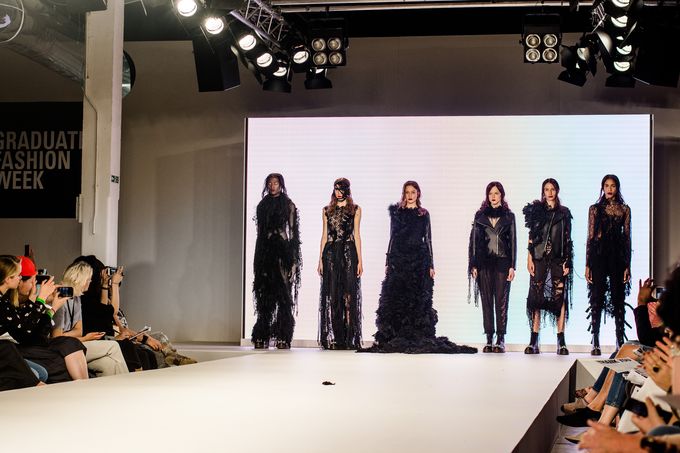 6. What are your plans after graduation?
After graduation, I want to do a Master degree and after that, I want to build my own brand and make a name for myself in the fashion industry. I know it sounds too much too soon and it will take time and patience, but this is the only thing I can see myself doing for the rest of my life. I believe it is really important to continuously work for what you want and never give up. As long as you love what you are doing, you will feel fullfilled no matter what.
Antonia did a foundation year at UEL before embarking on the fashion design course. She has interned at noted fashion houses Allison Rodger and Jenny Packham, where she worked on couture dresses for celebrities such as Oprah Winfrey, Rihanna and the Duchess of Cambridge.