Graduation 2016 is now under 50 days away!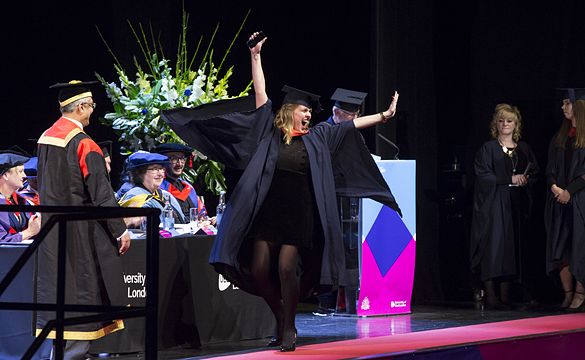 If you've yet to book your place at one of the seven ceremonies follow these simple steps to make sure you're not left disappointed.
Register your attendance and purchase your guest tickets at Tempest ticketing
Apply for your visa letter (if you're an international student)
Hire your gown from Ede and Ravenscroft
Bookmark the link for live streaming of your graduation ceremony
Look at the great photography and merchandise on offer
Enjoy your day!
Remember ticketing, gown hire and visa letters need to be processed well in advance of the ceremony. Make sure you don't leave everything too late, don't be like Harriet…
The schedule for the week is as follows:
Monday 31 October, 2.30pm – School of Health, Sport and Bioscience
Tuesday 1 November, 10.30am – Royal Docks School of Business and Law (Business only)
Tuesday 1 November, 2.30pm – School of Architecture, Computing and Engineering & Royal Docks School of Business and Law (Law and Criminology only)
Wednesday 2 November, 10.30am – School of Social Sciences & Sir John Cass School of Education and Communities (postgraduate)
Wednesday 2 November, 2.30pm – Sir John Cass School of Education and Communities (undergraduate)
Thursday 3 November, 10.30am – School of Psychology
Thursday 3 November, 2.30pm – School of Arts and Digital Industries