UEL alumnus Jody gives us his tips on how to battle through uni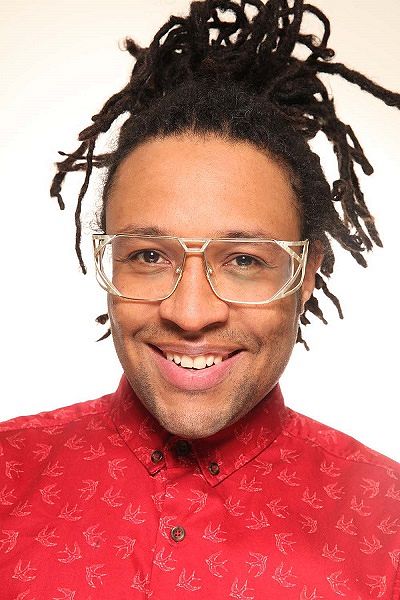 The early 90s was a very different time to be going to university, not only were there no tuition fees but I got a grant as well as a loan. This meant that academic considerations were not in the forefront of my decision of what uni to attend or what I wanted to study. So my thought process was "how can I move to London and go clubbing?"
Therefore in Septemper '92 I rocked up at UEL ready to 'study' Cultural Studies. The clubbing went very well. Studying? Not so much. To this day I have no idea what Cultural Studies even is (I have vague memories of reading The Tempest and something about cat's on a roof in Paris) so when I saw a note on the board announcing a new Media Studies Course and asking if anyone wanted to transfer, I was first in line. So in September '93 I rocked back up to UEL to study Media Studies. It was a great course with a wide range of subjects and great lecturers. 
I suppose my overriding thoughts about UEL is one: a missed opportunity. I'm sure most people attending uni nowadays would have very different motivation than I had but my one piece of advice to anyone attending would be to take advantage of all the opportunities and think very strategically about what it is you want to get out of the course and how it can help you achieve those goals. My sole goal was to get a degree, I didn't really think about what I was going to do with it. Learn all the practical skills you can, make contacts in the industries you're interested in, get help with work placements etc. I genuinely didn't start doing any work until the last 6 months of my course when I learnt that it was all very interesting if I'd actually done the reading and turned up to seminars able to participate.
I graduated with a 2:2 in 1997 (having taken a year out for some reason) and spent the next few years working in various jobs tenuously related to media. In the early 2000s I started working at a casting studio and from that working for different casting directors. By 2006 I'd learnt my craft and opened up my own casting company The Eye Casting Ltd. I'm a casting director, have my own studio, Streetcast model agency and scout models for fashion agencies. I've also appeared on a number of TV shows related to modelling and am a founding member of The Casting Directors Association and Trustee of charity All Walks.
Studying is important, more so now than ever, but so is life. I couldn't have run my own company straight out of uni however hard I'd studied but I also couldn't have done so without the skills I learn at uni - not necessarily related to my course. 
So what am I trying to say? Work hard, take advantage of all the opportunities UEL gives you, be proactive, go and look for what's on offer (you're paying enough for it), ask advice but also look at the bigger picture. You'll get just as much from life and career by being a fully rounded person with experiences and a wide circle of social contacts so also take advantage of all that London has to offer. And while you're doing this, party hard as well, it didn't do me any harm in the long run.