Kickstart your career - volunteer!
Careers & Student Employability (CaSE) Volunteering provides flexible, career-led volunteering opportunities that are ideal for building transferable skills.
These include volunteering positions related to:
health
social work
counselling
sports
education
digital industries and many other areas.
To find out more:
Text 'VOLUNTEER ME' to CaSE volunteering on 07710 854 641 (include your name and student number)
or email volunteering@uel.ac.uk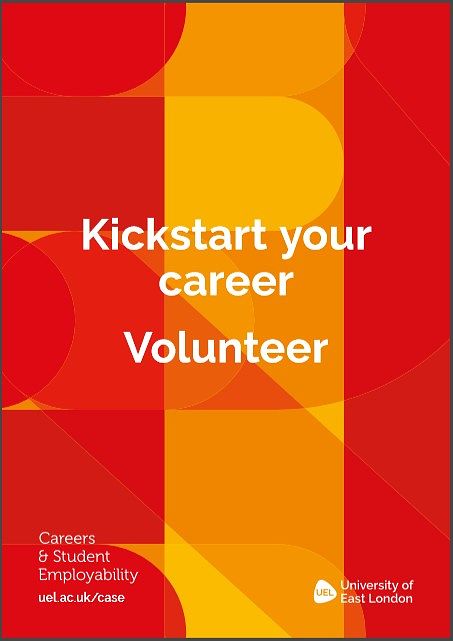 Upcoming Volunteering Fairs
Come along and find out how volunteering can improve your employability and build your transferable skills. Network with some of London's leading charities and register your interest in live volunteering roles.
Health & Bioscience Volunteering Fair
Date: Wednesday 23rd November
Time: 11 am to 2 pm
Venue: CC Bulding Reception, Stratford Campus, Water Lane
Psychology & Counselling Volunteering Fair
Date: Wednesday 30th November
Time: 2 pm to 4 pm
Venue: CC Building Reception, Stratford Campus, Water Lane