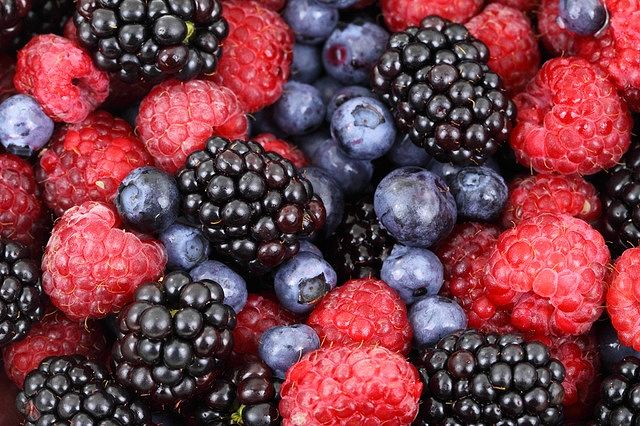 I'm Abraham Ekperuoh and one of the London Lions bloggers and vloggers, I'm going to give you the secrets to my diet regime and how I stay on top of my game!
Breakfast
I like to start the day with a fresh fruit juice! I'll put fruits and vegetables in like celery, pear, and lime. In terms of quantities I might use two clementines, one pear, a quarter of a cucumber, one lime, one lemon, quarter of a cup of water, hemp and chilli seeds. I then head on to University to get practising basketball!
Post- game practice
I'll have a handful of grapes, handful of blueberries, two satsumas, two plums, and handful of cherries, I eat a variety of fruit, though. They keep me feeling fresh and fit.
Lunch
There's not a strict diet for me, I just make sure that I think ahead of time what's going to fuel me for my workout. It could be anything from vegetarian food or chicken and rice to vegetables like cabbage and broccoli. Even if I go to Nandos I'll have sweet potato wedges, a pitta wrap and sweetcorn. No strict diet or with LIONS or UEL. I try to eat a balanced diet.
Dinner
In the evening I'll probably eat something more vegetarian. I love chickpea curry or quinoa rice and peas, cabbage and broccoli.
My diet is mainly vegetarian and plant-based, and in terms of energy, I feel much more mentally alert. It help my recovery to be rapid, too. I also can see that it helps my performance significantly, as I say, it doesn't work if you're not fuelling your body with the right things!
There is no diet requirement for me to follow, I'm a professional, so I know what I should and shouldn't eat. A while ago protein used to be a big thing and I used to drink protein shakes but as of this year I've stopped having those and I feel better for it. I know that if I feel strong, healthy and alert, I must be doing something right.
Drinks
I don't drink milk or much alcohol, unless it's a big celebration! Other than that, I drink 3-4 litres water, herbal teas, and one of my favourite is to have hot water with turmeric and fresh ginger!
Snacks and treats
I always avoids chocolate, sweets and, to be honest, any processed food. I don't even eat Subway, but I will have a veggie pizza. It's all about balance. One of my rewards is to go and have a really nice meal at a restaurant. You can't be too strict, you've got to let your hair down a bit!
My motto is: a good diet is a balanced diet.