Change of opening hours at the Hub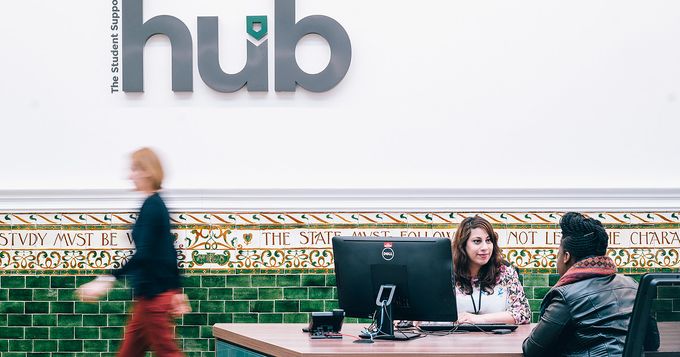 Following your feedaback, and the very slim take up of the Hub Services on Saturdays, UEL has decided to stop the Saturday service for this academic year. 
Both Stratford and Docklands Hubs will open on 1 and 8 October between 9am and 5pm to support Induction and Enrolment activities. So 8 October will be our last Saturday opening.
The feedback we received was focussed mainly around students' requirements for more Hub staff to be available Monday to Friday. By stopping our Saturday service we free up more of our staff to see you during the week at the times you need us the most. However, we will be continuing to offer Hub services during peak periods of activity such as Open/Offer Days, Induction/Enrolment and, at Docklands, Residential Arrivals Weekend.
Read below to find all the information you need to contact the Hub.
In person: The Student Support Hubs at Docklands Atrium and University House, Stratford (behind the Great Hall) and Reception, USS
By phone: 020 8223 4444
By email: thehub@uel.ac.uk
Via the "Ask The Hub" Portal link on the My Record. Please click here to login
Opening hours:
Term time: Monday to Friday 8.30am-7pm
Outside term time: Monday to Friday 9am-5pm