Process East - Fashion Graduate Private View
Process East – Fashion Graduate Private View
Fashion Design, Fashion Textiles and Fashion Marketing students from the graduating class of 2017 will be showcasing interesting new projects throughout the venue over the course of two days. Part of this event hosts the selection process for Graduate Fashion week, an event our student's exhibit collections at each year. The selection process includes a panel of Industry Professional Judges
We are also introducing a new collaboration this year with our fellow students from The University. With some exciting and vibrant input from our Performance Arts Students. "Character in the clothes" enables a new take on the representation of fashion within the industry that connects more to the diversity of its audience.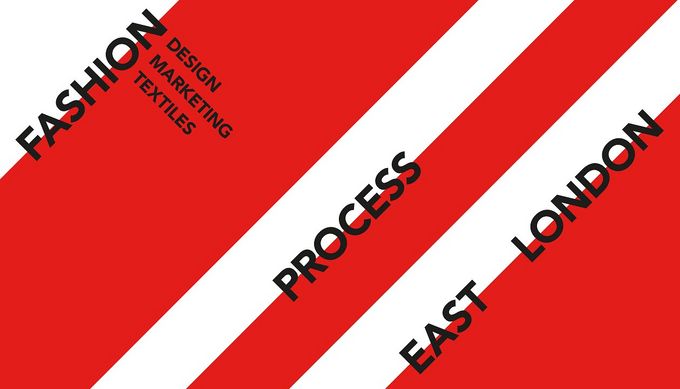 When:
There will be three Catwalk shows taking place on Wednesday 17th May
Show Times are: -
4:30pm
6:00pm
VIP Show/GFW Selection – 7:30pm
Where:
University of East London, University square Stratford, Studio 1, 1 Salway Rd, London E15 1NF
Why are we selling tickets?
Our shows are integral for our graduates to present their work. All proceeds from ticket sales go to the costs of running our graduate shows. We are really grateful for everyone's support and help as it allows us to develop the amazing reputation of the department and to keep a positive platform from all our students.

Please help us support the amazing talent that comes from our department each year and come and enjoy a fantastic show!!!!!!

If you would like further information about the events, please get in touch with the events team at the email address below
adievents@uel.ac.uk

See last year's shows here
Details of how to book tickets click here