Nylda Hamchaoui is about to start her third year in BSc Architecture at UEL. She blogs about architecture for Your Universe. Her opinions are her own.
What is the difference between architecture and art?
Architecture is permanent, whereas art is temporary.
I argue that we can make this assumption if we look at the scale of what we construct. Buildings are constructed with materials that are meant to withstand different climatic conditions and a large amount of individuals, all in a few spaces. As for art, like this installation The Mastaba, built using plastic barrels layered into a large but empty volume of uninhabited space, on The Serpentine…well, while a building provides and takes up space in order to enable movement and activity, artwork tends to provide the possibility of imagined activities but takes up just as much space.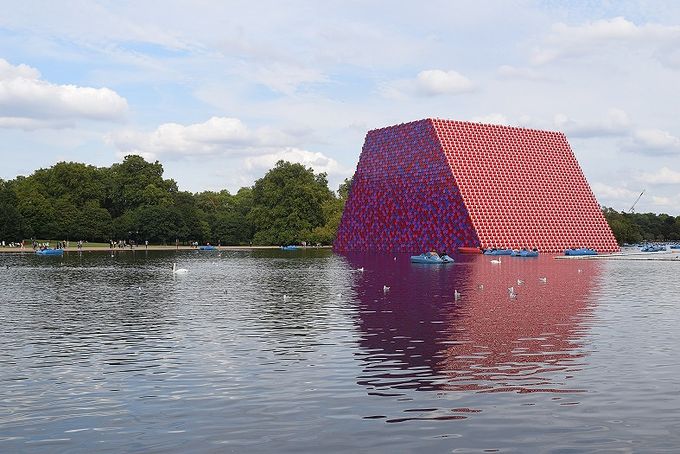 What is interesting to acknowledge is that although there are definitive ways to ensure you experience different spaces in a building (e.g. stairs and corridors), it is difficult for this piece of art to do that. Instead, we are forced to imagine and question the presence and experience we could have if they were in contact with the interior of the artwork. Does it mean that art therefore is temporary because it leaves us with infinite possibilities of how we could experience spaces, rather than how they are built to be used? This is not to say that we do not choose how to experience a building, but rather we are navigated into spaces by the walls and empty hollows. Then aren't art and architecture the same? Isn't a building a volume of uninhabited space to begin with, just as art is?
I guess the difference lies in the idea that we can physically move through buildings from one space to another. On the other hand, with art we are left with endless possibilities of what this space could be and each individual has their own unique perception and understanding of how we use spaces.
It is how we think of these spaces, who we are and what we experience beforehand that defines the differences between architecture and art. They are both spaces that leave us with a choice. Architecture is infinite in the stories we can tell about what we experience, that are engraved in our memories…but art is temporary as the story we can tell changes each time we experience it.