The first week back after the Easter break (8-13 April) saw the BSc Surveying and Mapping students attend the annual field scheme at the Royal Agricultural University (RAU), Cirencester. Both first and second year students made the trip.
They were given a brief that was based on the scenario that the RAU wanted to carry out some alterations and required the information to use as a basis.
The first years carried out a detail survey of the site, using total stations and digital levels (see pictures), which are surveying equipment. The data collected was then processed using the LSS surveying software suite, to produce a 3D model and topographic plans.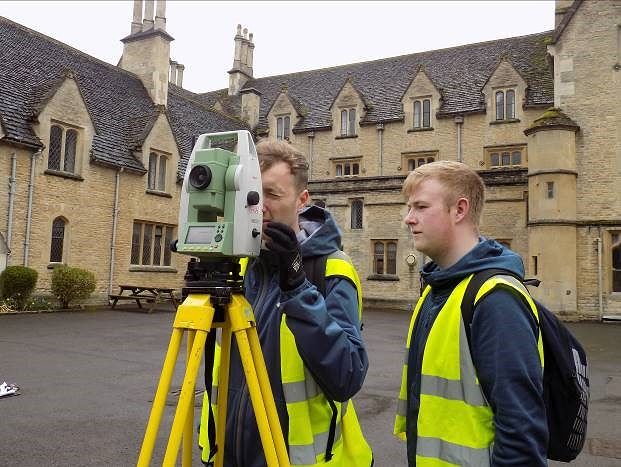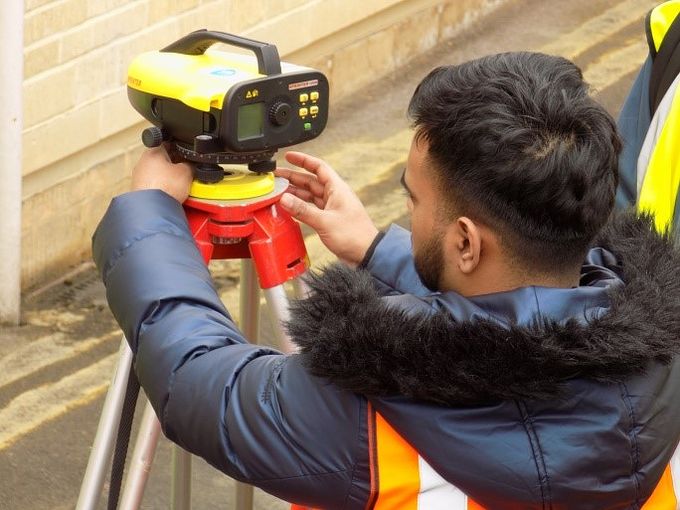 The second years, in the meantime, established a control network of co-ordinated points around the campus using the Global Navigation Satellite System/Global Positioning System, locating the positions of the points to the nearest couple of millimetres by referencing the satellites. With the control points determined, the position of the new road and 12 buildings were set out and checked. In addition, a large embankment was measured to determine the amount of soil it contained, in order to calculate how many lorry loads would be required to remove it.
Despite the rain, the week proved a success for all the students, who appreciated the experience of carrying out surveying as if it were a real job. Thanks must go to the surveying team from UEL: my colleagues Dr Brian Whiting, Richard Latham and Dr Darion Grant.
Peter Lakin
Senior Lecturer in Engineering Surveying