UEL students turn campus into Ugandan long-distance water-challenge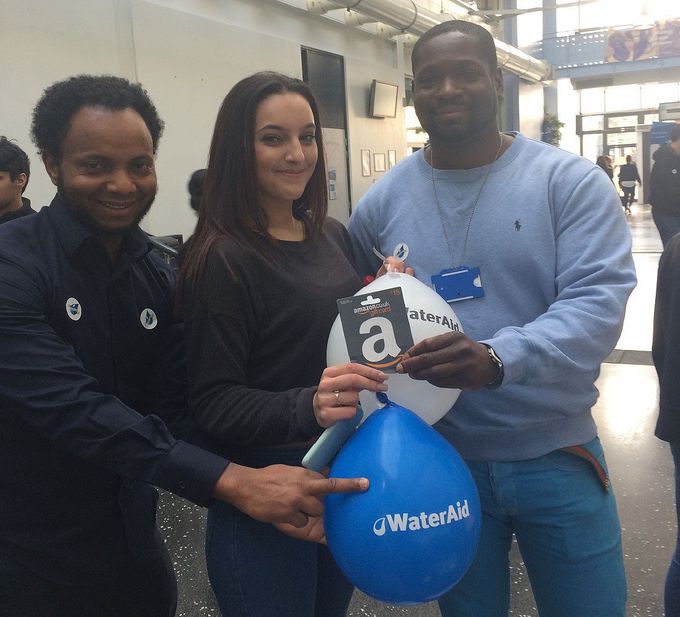 Students at the University of East London (UEL) had the chance to experience for themselves what it is like for people in Uganda to walk for miles carrying up to 20 litres of water a day just to be able to wash and cook.
The challenge was part of a student-led festival to celebrate World Water Day, held annually in late March.
UEL students from the International Development Society teamed up with the charity Water Aid to hold their own campaign event at Docklands Campus, focusing on water issues in Uganda.
International development student Naomi Tomlinson, who was one of the organisers of the event, said, "Uganda was chosen as our focus because a third-year international development student from UEL is currently doing a semester abroad there.
"She has first-hand experience of the issues around access to clean water and could provide us with lots of real-life examples we could tell people about to make it more real.
Fellow event organiser Megan Lewis, who also studies international development at UEL, said, "It's not unusual for a Ugandan to have to carry an average of 20 litres of water a day, sometimes for miles, so their families can have something to drink."
To understand the physical challenges, volunteers took part in a competition to carry a jerry can filled with water around the campus for as long as possible.
One male student managed to carry the jerry can for 24min 36sec while the winning time for women was 6.31min.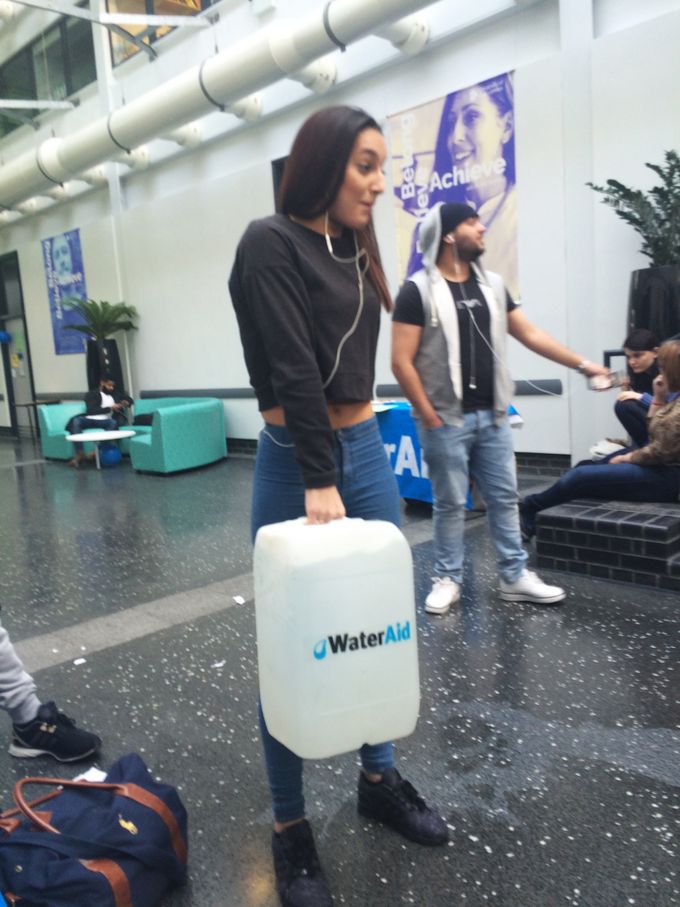 "People were surprised how heavy it was and surprised at how much people have to carry for such distances just to have something to drink," said Megan. "It's something we take for granted when we can just turn on a tap."
According to the United Nations, 783 million people do not have access to clean water and almost 2.5 billion do not have access to adequate sanitation.
As part of the event, students also ran a stand explaining the different illnesses people can get from dirty water.
"Between six and eight million people die annually from the consequences of disasters and water-related diseases, so it is a very worthy cause we wanted to support," said Naomi.