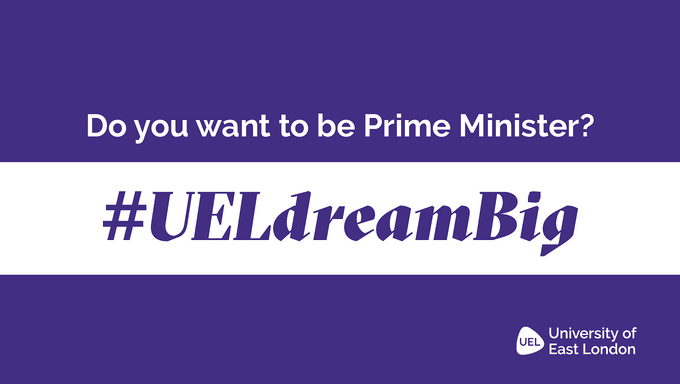 Let's celebrate ambition
#UELdreamBig
To achieve big, you need to dream big. You need to push the boundaries of what you think is possible.
At UEL, we celebrate ambition, which is why we're launching a campus-wide campaign to find the university's biggest dreamers.
Do you know someone with sky-high goals who can be an inspiration to fellow students?
If you do, then why not nominate them for our #UELdreamBig campaign, using the online form below. If your nominee is chosen, you will both be awarded £100.
The lucky dreamer will also have the chance to take part in a professional photo shoot and see their image used on posters and publicity material around campus and on social media.