Win £6,000 to kick-start your business idea
E-Factor is UEL's business ideas competition for students and recent graduates. Now in its 12th year, we have seen over 1000 applications from industry sectors such as fashion, software, food, sport, music and renewable energy.
E-Factor is a fantastic opportunity to embrace your inner entrepreneur; gaining skills in business planing, idea development, and pitching.
Through our strucutred development programme you will refine your ideas and business potential through our 3 day boot-camp and 1-2-1 mentoring from industry experts.
At the end of the programme, 5 finalists will pitch live to an audience of industry professionals. All finalists will be given a business base in the Knowledge Dock Business and Innovation Centre with the winner receiving £6000 cash funding to help kick start their idea.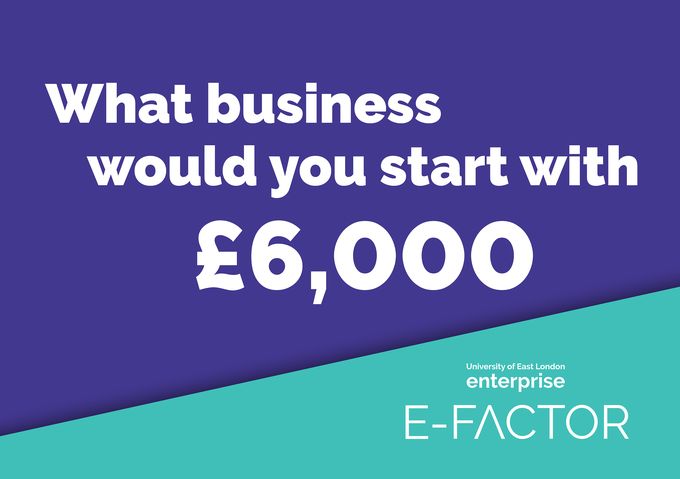 NEED HELP WITH YOUR APPLICATION?
Advice sessions are taking place next Tuesday, 17th February in Docklands & Stratford.
Knowledge Dock Ground Floor - 10:00 - 12:30
The Hub, Stratford Campus - 14:30 - 16:30
No need to book, just turn up!