BT Sports Mentoring Scheme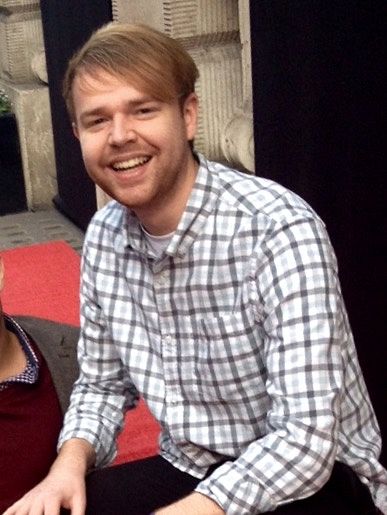 I was accepted onto the UEL Mentoring Scheme in the summer of 2014, at the end of my second year of a BA (Hons) Journalism degree at UEL.
I made it clear during my application that I was passionate about journalism, particularly sports journalism. I was accepted onto the scheme and fortunate enough to be paired with Jamie Hindhaugh, the Chief Operating Officer at BT Sport.
While it was initially very daunting to be lined up with someone so high up at what has become a huge company, it was and continues to be an excellent and worthwhile experience.
At first, because of his stature, I doubted that he would have much time or take much of an interest in me, but I was wrong. Despite his busy and demanding schedule, Jamie made time to meet with me on a regular basis at the BT Sport studios in the heart of the Queen Elizabeth Olympic Park.
He has offered me a wide range of support, be it with how to improve my CV or developing a career plan.
A stand-out moment was attending a practise job interview which he arranged for me with two of his colleagues, neither of whom knew me. While the interview was obviously for a pretend role, it was tremendously useful to experience this and get some practise before I began attending real interviews upon completion of my degree.
That being said, what I found most helpful of all was having someone from outside of the university to offer me support and advice. Getting that outside perspective from someone who doesn't work in education and who is solely focused on the world of work and employability was brilliant.
I highly recommend applying for a place on the mentoring scheme, whatever area of work you are interested in, you never know where it could lead.