UEL award winner gets a placement at The Telegraph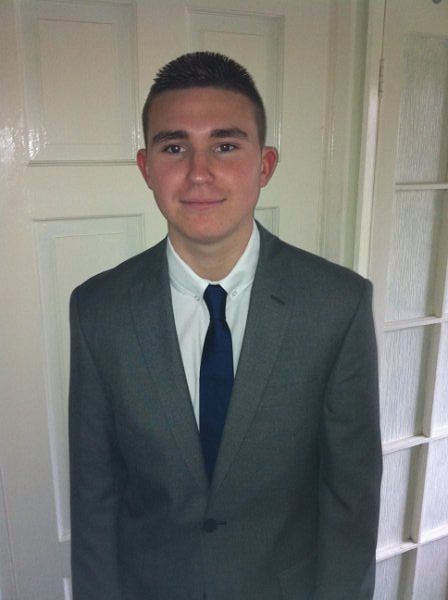 I was delighted and surprised that I had been awarded UEL Sports Journalist of Year for 2016. I received the news in Belfast International Airport, so it didn't really sink in till I return home that afternoon. It is a great privilege and honour to receive the award, especially with the talented journalists that I was up against.
My background and experience gained over my time at UEL started with reporting on university games in first year, through to the editor of university football for Rising East. I got my first work experience through university, which were circulated by my lecturer, as a sports reporter for Time FM. In the summer months, I was intrigued to understand and report on a new sport as Media Assistant at Lakeside Hammers speedway. I then moved on and perused more radio experience and became sports reporter for Phoenix FM, which I still am to this day.
I've worked closely with UELSports over the past year especially, to create and produce written and visual sports magazines, which has been a great success being deputy editor and editor for our two written sports magazines. And I'm really looking forward to the Sports Awards, hosted at a fantastic venue to celebrate all of the great achievements our University has done in sport this year.
To be given the work experience placement at The Telegraph was something else. It was an amazing experience and insight into the life of one of the leading newspapers, as you don't really understand how everything works until you are actually on the desk.
On my first day, I was nervous but excited on arrival at The Telegraph. I have to confess I got lost momentarily outside Victoria station! However, I had enough time to find the building. I was given an induction and overview of the history at the newspaper, a brief tour around, then straight into action.
I was then introduced to the Sports Desk team and then given my first tasks, (just after Louis Van Gaal was given the sack) perfect timing! I did research regarding Jose Mourinho and what was said about him by Man United greats. After that, I did groundwork on the Class of 92, when they left United and under what circumstances. On the Wednesday, I was given the great privilege of going to Millwall's press conference ahead of their big Playoff Final at Wembley. I shadowed a Telegraph reporter who was sent there and I enjoyed it immensely being a Millwall fan. On my return, I continued the research on all the countries and squads that are taking part in the Euros, ahead of The Telegraphs supplement next week.
I was fortunate enough to get my first two pieces online, with work on Bale's time at Madrid (http://www.telegraph.co.uk/football/2016/05/27/gareth-bale-in-the-champions-league-final-can-real-madrid-star-h/) and Cristiano Ronaldo's previous finals https://t.co/wY7rIn0L7d prior to the Champions League final. To then cap off my week, I was asked to do a piece off the back of Marcus Rashford's debut goal for England on the background of Tommy Lawton whose record Rashford broke. This was then to my surprise put in The Sunday Telegraph.