5 top tips for flatsharing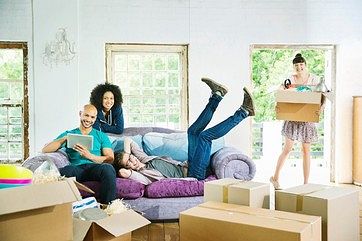 One thing that we all may have to experience in life is sharing a living space. You may be considering moving away from home to attend university, or needing to relocate to accommodation that is closer to university and job opportunities. Or you may need to move in with others to save money or to maintain friendship and relationships. Whatever your reasons may be, here are 5 tips to think about before you make the commitment:
1. What kind of property? 
Think about what type of property you want to share. Is it a room, a flat, a house, an apartment or other forms of accommodation like converted offices or loft spaces? Take a look at this link to get an idea of types of property and prices: 
2. Who do you want to live with? 
Think about the people you want to share your living space with. Do you want to live with people your age that are students as well or do you want to live with professionals or mature people. If you click the following link, you can select the qualities you think will enrich your shared accommodation experience. Remember you will have to live with who-ever you choose for a set period of time.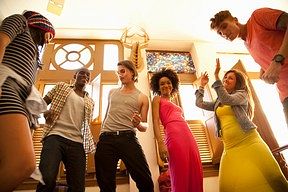 3. Know your rights
It can be so exciting to move into a new place and if it is with friends or partners it can be full of surprises. Let's face it, we all have developed habits and ways of doing things that may be accepted or not tolerated and this can cause changes in relationships. It is advisable to know about your rights and what you can do if changes happen in shared living arrangements
4. House rules
House Rules are more like guidelines to keep some sort of order and you will be made aware of them by owners of the property or through an agreement that you sign. Either way, make sure you are aware of the house rules and think about making an agreement between friends and /or partners regarding communal areas like kitchens and bathrooms, food and storage space as well what your ideas of sharing mean.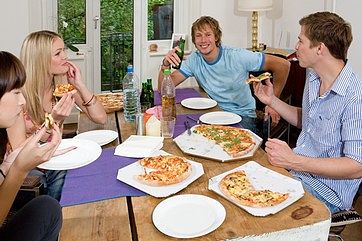 5. How to avoid arguments
Think about how you want to spend your time in your shared accommodation. Do you want to relax at home on your days off or will you be spending most of your time at university. Will you be busy working and studying and just need a place to sleep at the end of the day. Or are you the home type that likes to study from the comfort of your bedroom. Think about this seriously because who you share with may have different routines that may not blend in with your routine. Click here to read how to avoid arguments. 
Wishing you all success in your search for accommodation and flat shares.