Charlotte's Fashion Blog - 15 May 2018
Your Universe's roving fashion reporter is back on the hunt for what's in, what's out and what you should be wearing in the second instalment of her weekly blog.
Trending on WGSN (Worth Global Style Network)
Let's look at the best of what WGSN has to offer this week. Guess what's back, back again? You guessed it - prints and graphics! Autumn/Winter 2018/19 is set to be taken over by graphic prints and patterns made to stand out from the crowd. Varsity is expected to make a comeback, specifically in black and white. Never straying far from the fashion scene, graphic tees with positive messages will be back in fashion as well. Florals will also be in, a bit strange but I don't decide this… this trend, specifically aimed at men, will be focussed on dark themes, so keep this in mind! All of this is what we've seen from previous years so those interested in repurposing their old clothes, take the opportunity now!
Spotted on campus!
Spotted: Sofie. Where: outside student accommodation. I love what Sofie is wearing here, it is perfect for the warm weather we are having. The sunglasses and the matching shoes create a good balance in the outfit and aren't offset by the flowers in the dress. I love this outfit so much!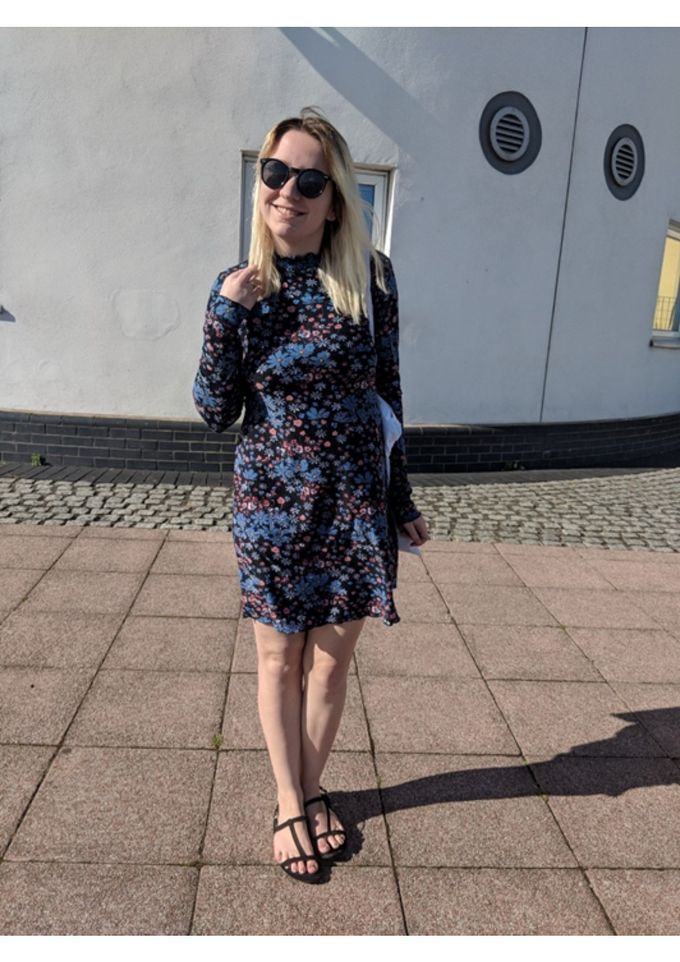 Academic
The latest fashion event will be our internal showcase on Thursday 17 May. It's very exciting! In this showcase all three fashion courses will be showing off their work along side the final year work from all the programmes across the ADI department. If you are displaying at this event, please bring your friends and your family so you can show off your work to them. And if you just want to support our final years, pitch up and have a look. It'll be a good chance for all of us to see what's expected of us in your final year so feel free to come along.
Did it work?
Last week, Holly Willoughby was seen on 'This Morning' wearing this gorgeous jade green dress with a tie up bow feature at the neck and stripes by the hems. The stripes are very in fashion, as well as the striking jade colour. I absolutely love this dress and would happily wear it every day, so this gets a thumbs up from me!