Charlotte's Fashion Blog – 4 June 2018
Trending on WGSN (Worth Global Style Network)
This week we're gonna look at Spring/Summer 2020. To match the desired weather of this month (sun and warmth!) let's talk about swimwear!
Something exciting that you're gonna see in swimwear adverts is the use of 'real women'. It is so, so important to be inclusive in fashion and this is paving ways for more realistic images of women in the day-to-day media. If you plan on designing swimwear, one of the key points that pops up is how swimwear must be comfortable (designers, keep the underwire at home). Bralettes are gonna be in fashion, so keep that in mind.
Academic
Graduate Fashion Week is here and I just wanna say congrats to everyone who took part in UEL's Sunday night catwalk. I also just wanted to say a very deserved 'well done' to everyone else who has finished their course for this year year and are getting their results now. We've all worked super hard and I hope you get what you wanted!
Spotted on campus
Spotted: Charlotte (great name by the way). Where: halls of residence. I love what Charlotte is wearing, the dungarees suit most occasions. I like how she's styled them up with the makeup and the striped top with rolled up sleeves. I love this outfit so much, especially as it shows how easy it is to create a day-to-evening look with it. If she wanted to go more casual, she could do that just as easily as her dressier look here.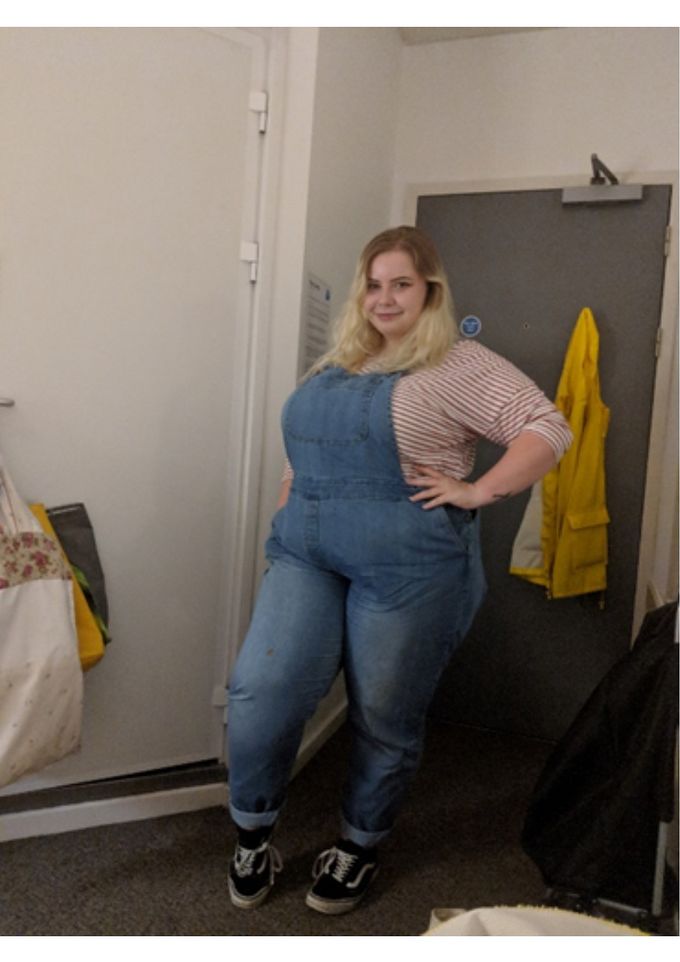 Did it work?
The celebrity in the hot seat today is Dr Rhona Eskander, a celebrity dentist who recently appeared on the TV show This Morning. What Dr Eskander wore really caught my eye. To check out the dress online, watch this clip of her on This Morning's YouTube channel.
I love the simplicity of it. The dress is simple and black, it does not stand out which makes it interesting to see on telly. I love how they paired the shoes with the dress, the straps on the shoes create a really interesting effect that is fun to look at, and it's not too overwhelming as if that were something that was featured in the dress itself. The length of the dress is also something that is very fashionable at the moment. I love this length because it is great for us girls with longer legs, but I wouldn't recommend it if you're on the shorter side as it can make you look smaller. Anyways, her outfit is deffo a thumbs up from me!