Chilli Vegan-Friendly Soup
Most people love a good Indian takeaway, and yes they most definitely can be difficult to cook, they can even be quite unhealthy, especially with the oil and ghee (saturated butter)! This recipe contains Indian spices but has an Afghan-inspired twist to it.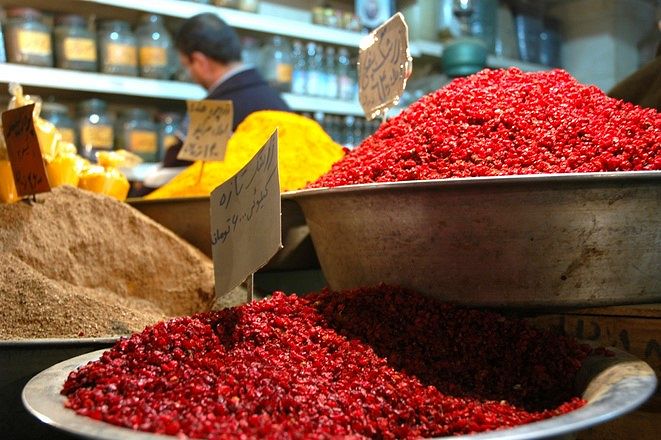 My favourite book of all time, A Thousand Splendid Suns, by popular Afghan-American writer Khaled Hosseini inspired me to attempt making the popular Afghan dish, Aush soup. The original recipe usually contains ground beef sprinkled over the soup and a dollop of yoghurt, but I've taken a vegan friendly approach to it. This particular soup is also accompanied with noodles, but can also be eaten with bread.
As students, it can be difficult for us to find the time to incorporate vegetables into our weekly meals, especially when fast food seems to be the easiest and most appealing decision. This recipe will ensure that you get your minerals and nutrients from healthy vegetables all in one go.
This version requires:
1 can of boiled drained chickpeas
1 can of drained red kidney beans
1 can of peeled plum tomatoes or a jar of Dolmio sauce
One onion, finely chopped, or three spring onions, finely chopped
2 gloves of garlic, finely chopped
1 chopped bell pepper
1 blended courgette, or thickly chopped, depending on individual preference.
2-3 roughly chopped vine tomatoes
3 tablespoons of extra virgin olive oil
½ teaspoon of black pepper, ½ teaspoon of salt
¾ teaspoon of coriander powder, cumin powder, 1 heaped teaspoon of chilli powder, 1 teaspoon of mixed curry powder
3 chopped green chillies
A teaspoon of chilli sauce or paste of your choosing, I prefer scotch bonnet chilli paste
Method:
Add 3 -5 tablespoons of extra virgin olive oil to a heated saucepan
Add the finely chopped onion/spring onion
Add the chopped garlic cloves and let them brown on medium heat
Once the onion/s and the garlic cloves have browned, add the can of chickpeas and the can of red kidney beans
Let the contents cook on medium- high heat and then add the can of plum tomatoes, chopped vine tomatoes, chopped bell pepper and blended courgette
Put the lid on the saucepan and allow the contents to cook for 5 minutes, while stirring often
Add the chopped green chillies and powdered spices in one go and cook for a further 3 minutes, while stirring
Finally, add the salt and pepper, and then allow the soup to simmer for 5 minutes.
Once the texture seems to be thick and vibrant in colour, remove the saucepan from the heat and allow it to cool.
I hope this recipe is one that provides you with a flavourful and nutrient packed meal, and there will be more vegetarian and vegan friendly recipes on the way!