Food you won't survive without at uni
Hello friends; a new school year is starting, and everyone is running around getting everything prepared. Clothes? Check. Books? Check. There was something else, wasn't there? What was it? Oh it probably doesn't matter.
Oh right, food.
We students have a bad reputation for eating terribly and inconsistently during term time. It's understandable – instant food is cheap and easy, and we have a lot to do! But it doesn't have to be that way; let's take a look at some food to help you through the term.
1. Spend a Little Time for Cheap, Easy, Healthy Food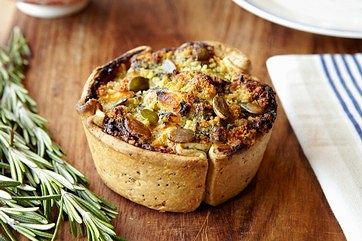 I ate way too many instant noodles last year, until I discovered tart.
I know that sounds like some awful new religion I'm starting, but hear me out. If you're on a budget then high quality instant meals are out, and that's why so many of us default to the cheap stuff – instant noodles with little sachets of "vegetables" and microwavable boxes of brown slop. But a lot of those instant meals can be made cheap, and quickly too.
OK, let's make a tart. Roll out a sheet of puff pastry, chuck some pesto on there. If you can't afford pesto a little oil and some fresh basil will give you the same effect (that's pretty much what pesto is.) Then slice up some of your favourite vegetables – aubergine, onion, tomato; it's all good. Put some feta or cream cheese on there, whatever's on special at your local shop, and throw it in the oven for twenty minutes while you finish that tricky assignment.
Bingo. Dinner tonight is sorted, and you have fresh, healthy meals for the rest of the week.
High quality instant meals are often expensive due to fancy packaging and the preserving process to protect the fresh ingredients – if you cut out those factors you can make even better for very little money.
2. Variety is the Spice of Life (And the enemy of scurvy)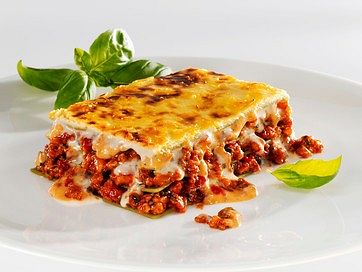 OK, you're bored of tart. That's fine. There's loads of cheap, easy meals you can make that combine important food groups and great taste without breaking the bank.
Right, you've got an hour until your next lecture – let's make lasagne.
Get a big, deep oven tray and chuck some lasagne sauce into the bottom, just a thin layer. Can't afford lasagne sauce? No problem – boil some crushed tomatoes with a dash of olive oil, some finely chopped onions, carrots, and garlic – bingo, delicious lasagne sauce without the price tag. I add a chilli or two to mine; experiment!
OK, one layer of sauce down. Now put down some lasagne sheets – these are dirt cheap, and I can't recommend substituting them for regular pasta – trust me, I've tried. Next, another layer of the sauce. You just need to evenly cover the sheets, not too much or you'll end up with a soupy mess. Now drizzle some mince and onions. I like to add mushrooms and sweetcorn here too, but I'm told I'm a monster for doing so.
Now another layer of sheets, then sauce again. Another layer of mince and onion; try some finely diced courgette too, it's delicious.
Another layer of sheets and the rest of your sauce. Put some tin foil over the top and cook at 160C for about half an hour.
Now, take off the sheet, and pour over some béchamel sauce. Be generous; this is the good stuff. No béchamel in your kitchen? No problem, boil together a pint of milk with a small knob of butter and a little flour, seasoning with garlic, onion powder, or nutmeg to taste. 20 minutes later you've got sauce! You can do this while the lasagne is cooking.
Finally chuck some mozzarella over the top and put back in the oven for another 15 minutes; don't put the foil back on.
Once again, you've got a delicious meal, plus extra meals for the rest of the week, and it didn't make a big dent in your finances.
Experiment and Learn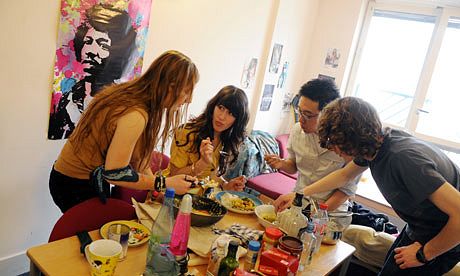 There's loads of easy, delicious recipes out there that will feed you well without breaking the bank. Take a look through a recipe book, or the internet, and see what you can find. A couple other delicious recipes I'd recommend are parmigiana melanzane and shepherd's pie!