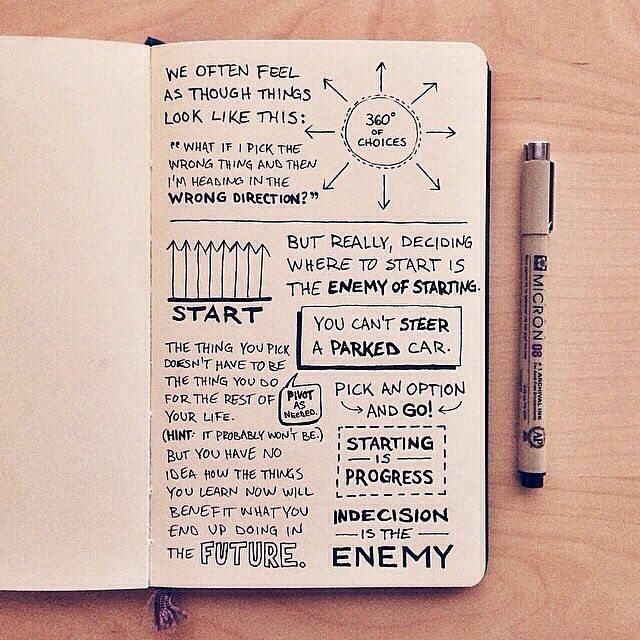 My course is loaded with tons of written work and assignments and let's face it sometimes we get certain pieces of work that we don't look forward to despite doing a course we love.
But the reality of life is that eventually you're going to have to commit yourself to getting it done.
If you find it a bit harder than others to motivate yourself then you can follow a few tips, which I have tried myself, to help you get the best out of your work. I'm sure that at least one of them is bound to work for you!
Start first thing in the morning
At times I have often postponed my coursework until later in the evening, so that I could complete other tasks. By making an early start you at least have a foundation to work from. Fortunately doing work last minute for some students makes them feel more motivated to complete their work just so they can have something to hand in, in the morning. However this does not mean that you will write something to your best potential.
Get someone to push you to do it
I know it doesn't make much sense but when I know I have work to do I often avoid it on purpose especially when i'm given a load of work I have to complete…am I the only one who does this? Anyway, sometimes I like to tell my friends and family to nag me to get the work done. I only do this when I am in my most lethargic mood. It may not sound like a great plan but what it's actually doing is reminding you that other people see it as a priority and you should too. Like a personal fitness trainer, ask someone to push you into doing it if all else fails!
Read, research and take notes before even starting
Too many of us tend to start writing essays and assignments from the top of our heads, this is just a habit a lot of us have. What I have realised is that it's quicker to get work done when having a list of notes or guidelines you have written down by your side. This is a good path for motivation. Once a brilliant idea pops into your head then before you know it your head gets stuck into getting the job done.
Treat yourself to something when you've had enough for the day
I like to treat myself to a nice takeout or a sweet treat when it comes to what I consider as 'treating myself.' This gives me something to look forward to. If I do enough work that I am happy with, this will effectively put me in a good mood to continue to work on my projects and at the end of it I get two rewards, I get my course work finished and get a little treat in the bargain.
Now you can try these simple little steps to feel less anxious about finishing your work and hopefully now you will submit impressive assignments and coursework. A philosophy I like to live by is to tell myself, 'Fate can act in a curious way, when all that mattered means nothing today.' I've spent so much time stressing and worrying if my work was good enough to pass but I have now realised that it doesn't matter where your studies or grades take you, you will do just fine in life.