Life challenges around exams and assessments
You have attended lectures and seminars for the academic year and exams and assessments are approaching fast. You may be quietly confident or feel like you haven't got a clue about what to revise for or struggling to understand the assignment. This can bring about a level of stress, frustration or uncertainty.
Some of the signs of stress that students may develop around exam and assessment times are: heart pounding, neck and shoulder tension, stomach problems, diarrhea, tingly feelings in legs and hands, headaches etc. One of the symptoms I experience is tingly legs and hands due to prolonged sitting at the computer. This is a body signal for me to get up and walk about and take a break. Check this website for an anxiety/stress test.
At UEL we have students that are facing different challenges, international students for example have moved away from their countries and have to readjust to life in the UK, part-time students have to balance work and studies, mature students may be working, studying and having to manage a family as well as maintain a home or even care for a family member that has an illness, and online students will have to manage their time, technical issues and their personal and online commitments.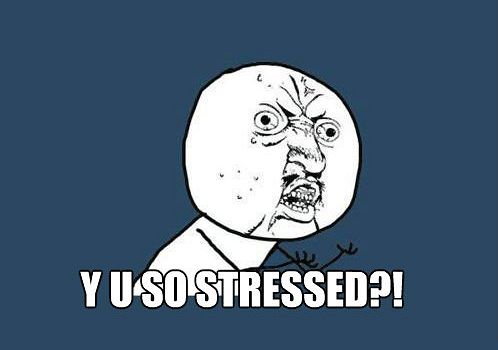 As a mature student with a family to manage, I have a lot of challenges regarding time. Time for my family, studies, work, managing the home and personal pursuits.
A coping strategy that I have used is, to do a little often. I make time to check in with my family and do a little revision or research each day, I use 10 minutes to attack a cleaning task in my home at different times throughout the day and encourage my children to do the same. I try and find a space where I can get some real work done though and I am afraid it is the library. I use my home as an excuse to not do revision or I use my children as a beautiful distraction for not writing assignments and I use my work as a justification for not doing revision and so on.
What is your challenge? If you can recognise what is stopping you from doing revision or tackling your assignments, you will be able to move forward and approach your exams and assignments in a way that will lead to success.
A place at UEL where you can get great advice and assistance to overcome challenges you may be facing is The Hub. They are located at the Docklands and Stratford campuses. They are available for advice on health, counselling, financial concerns and academic advice. You can send them an email and an advisor will be in touch. For academic advice on exam revision and help with assignments you can access the Skills Zone, you can find out more about them through the UEL libraries or the Moodle site.