Lucy Atkinson (Residential Life Officer) and UEL Journalism student Lucas Ribeiro Dos Santos on the latest goings-on in our campus halls. 
Hello and welcome back to #LivingYourBestResLife. I have some awesome news for you guys this week. Since UEL was feeling a bit of post-Freshers comedown last week, Residential Life Scholar Kristine and yours truly, Lucas, decided we would kick things up a bit by doing a little Karaoke Night at the new Clare Common Room. We thought it'd give you guys a little taste of how awesome our new common room is going to be once we officially open it. The night was a success as everyone sang to their heart's content. Even when it was time to go, everyone kept asking me for one more song. And as I could not resist those puppy eyes, I gave them three more songs, followed by a free drink voucher to anyone that was headed to the Underground bar afterwards. If you missed out don't worry. We will be doing more Karaoke on Friday 26 October.
On Sunday, Madison and Alvie hosted Quiz Night, where teams gave their all in a battle for the ages! It was really good fun. With each question, you could see the excitement building up, as people had their eyes on the prize: sweet, sweet drink vouchers. If you love the Quiz night, leave us a comment on our social media pages.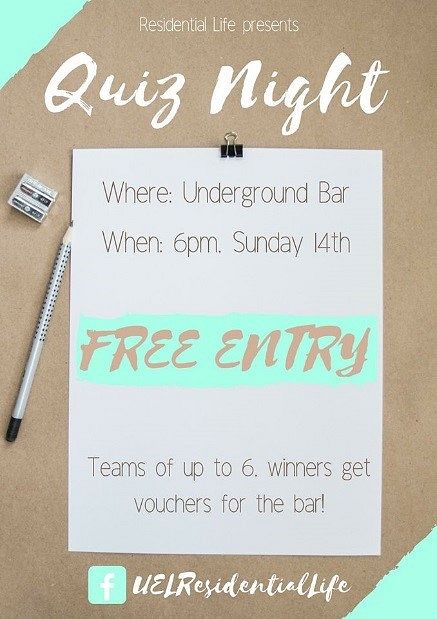 Now since we are in the spooky season, Residential Life will be hosting their own Halloween Party, at Atik in Romford. Put on your best costume and come on down to the Underground bar. Have a few drinks to warm up, then hop on the free coach that will take you all the way to the club. Once you arrive there you will only have to pay with a smile to get in, as it is also free entry. And just to sweeten the deal have a free drink on us. Could you ask for anything better than that? But I know what you are asking yourself: what is the catch? Well my dear friend, the catch is that you need to promise us, that you will be on that dance floor having fun! Sign up by following the link on our social media pages.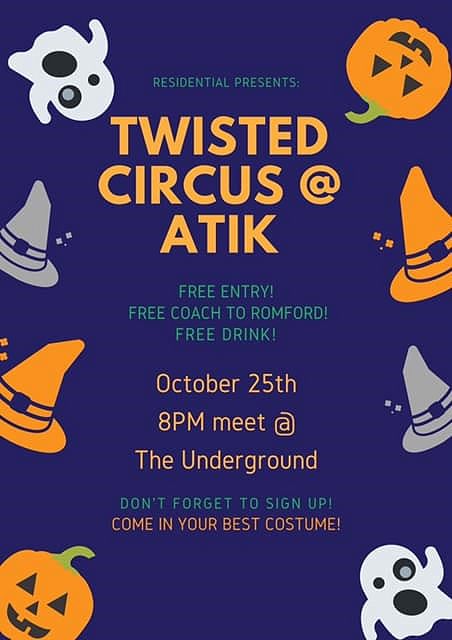 Speaking of Halloween, Residential Life Scholar Aleksandra and some of her flatmates are really getting into the spirit of the month and decided to carve some pumpkins up and decorate their flat. The decoration looks amazing! Especially, the little Harry Potter one, so adorable! We would love to see other flats take on the challenge and try and make their flats even spookier. I say let's get a little competition going to see who comes up with the best looking flat; so submit your pictures to the Residential Life Team.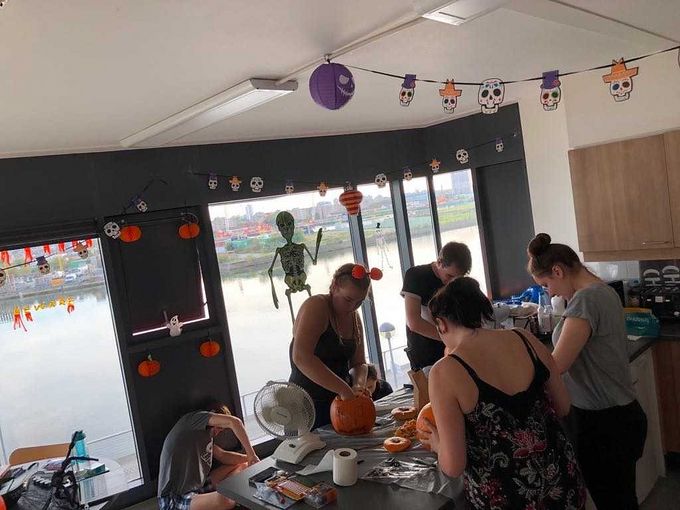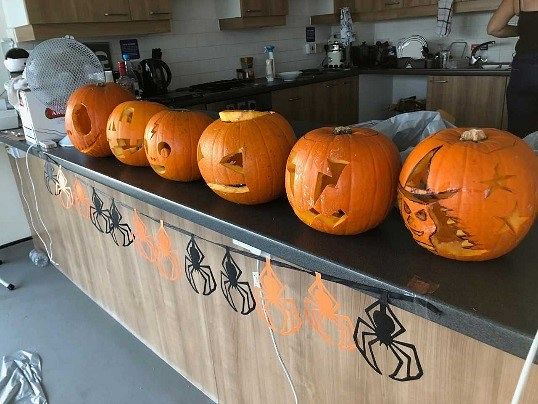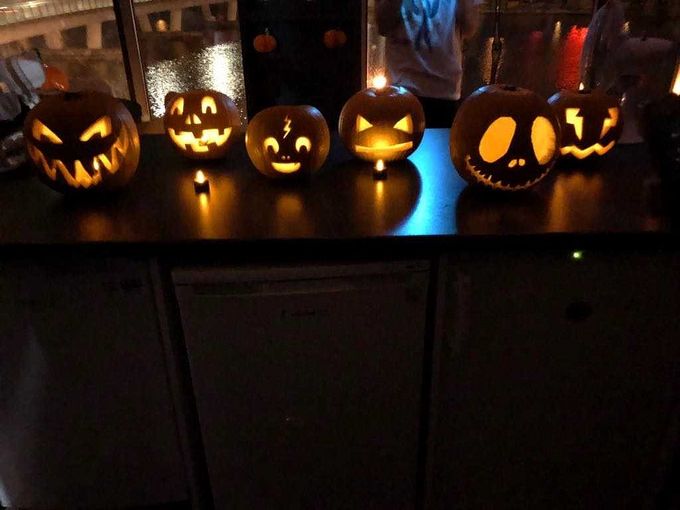 Want to know more? Visit us on our social media pages. Do you have any ideas for future events or any ideas on how to make campus life better? Then drop a comment on any of our pages. You can't find us on social media? Well not a problem, all of our social media pages are right down below. Alright folks, that's enough from me. Keep being amazing, UEL.
Follow us online:
Twitter: @uelhalls
Instagram: @uelreslife
Facebook: UEL Residential Life: https://www.facebook.com/UELResidentialLife/