Hello and welcome back to #Livingyourbestreslife.
With the success of the UEL's Got Talent show - and we know that loads of you guys were enjoying the event while you were there - we've decided to give you one last big celebration to finish this academic year with a bang! Ladies and gentleman, Residential Life presents the UEL end-of-the-year Masquerade Ball! Get your suits, dresses and masks ready because this is going to be the ball of the year!
Let me tell you something that I probably shouldn't and let's just keep this a secret between us. I have heard that they're looking to stack up the booze, snacks, plus they want to hire a photographer and an awesome space for us to boogie in and put on our best poses, all night long! There will also be an awards ceremony for residents and scholars, so watch this space.
Tickets will be free for residents and for non-residents, tickets will cost £10. Residents are allowed a plus one but please be aware that your guest will have to pay £10 for their ticket, non-residents are to head on over to the Residential Life Office to sign up and pay for their tickets. The Masquerade Ball is on the 28 May and I want to see all of you guys there. Keep an eye on our social media pages as we will be giving more updates on what's happening. - Let's end this year with a blast!
Also, while I have your attention, have you completed the National Student Housing Survey? It is a quick survey that will help us improve your experience staying in our halls of residence. Tell us how great we are or provide us with constructive feedback on how we can improve the overall university-living experience! There will also be a prize of £500 to one lucky winner. Could it be you? Click on this link to be in with a chance of winning.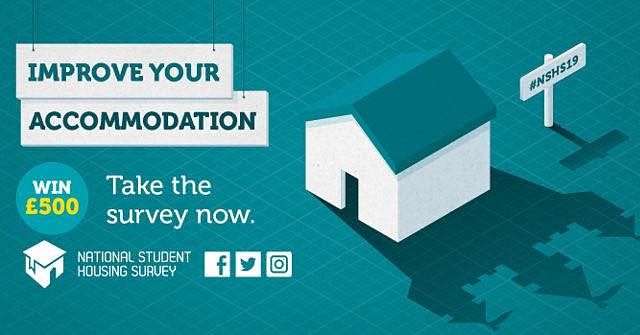 Keep your eyes on our social media and if you know a friend that is joining UEL next year, tell them to like our pages so they can keep up-to-date with the best events on campus! 
Thanks for the love and support.
Alright folks, I'm out of here. I'm going to enjoy the sun. Peace!
Please like and share our social media pages:
Twitter: @uelhalls
Instagram: @uelreslife
Facebook: UEL Residential Life: facebook.com/UELResidentialLife/