Residential Life Officer Lucy Atkinson and UEL Journalism student Lucas Ribeiro dos Santos look back over Week 4 of life in halls.
Hello and welcome back UEL. Halloween came to an end but we at Residential Life ended it with a bang! Everyone was feeling a little partied-out after the amazing Residential Halloween party at Atik night club (Romford), but Residential Life Scholars Muhamed Badjie and Prya Koliyot (who organized the first Open Mic of the year) decided to join forces with myself (Lucas) and Kristine Ofori from Karaoke. It was great as we had some performers come up and show us their skills but we also had people come up that were just having fun and just wanted to sing some classic tunes. We were a bit cheeky as well and borrowed the popcorn machine from movie nights. Nothing better than watching a live performance and eating popcorn.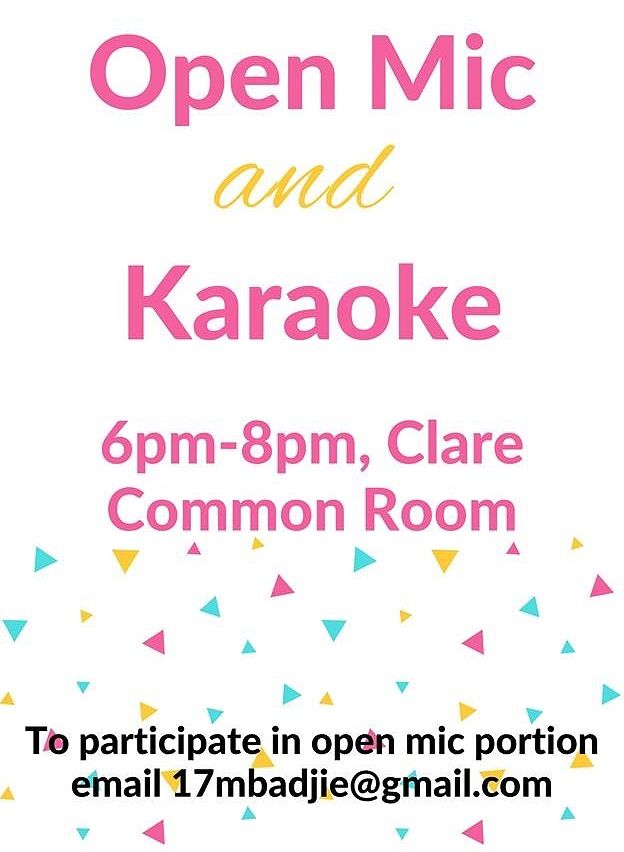 As Halloween was approaching, the Movie Night girls (Aleksandra Letunovska and Keila Cabral) joined with the Quiz Night girls (Madison Joy and Alvie Hosingco) to do a Halloween special by having two movies and a quiz! The evening started with the hilarious movie Beetlejuice. As the night progressed everyone was guided into the Underground Bar to take part in a spooky quiz, with the winning team getting some good old drink vouchers. After a fun time at the bar everyone went for movie night round two. This time everyone was eating their popcorn with wide eyes as we were watching the horror classic Friday the 13th. As a horror movie fan, I give it a 10/10! Give us your opinion of the night by dropping us a comment on any of our social media.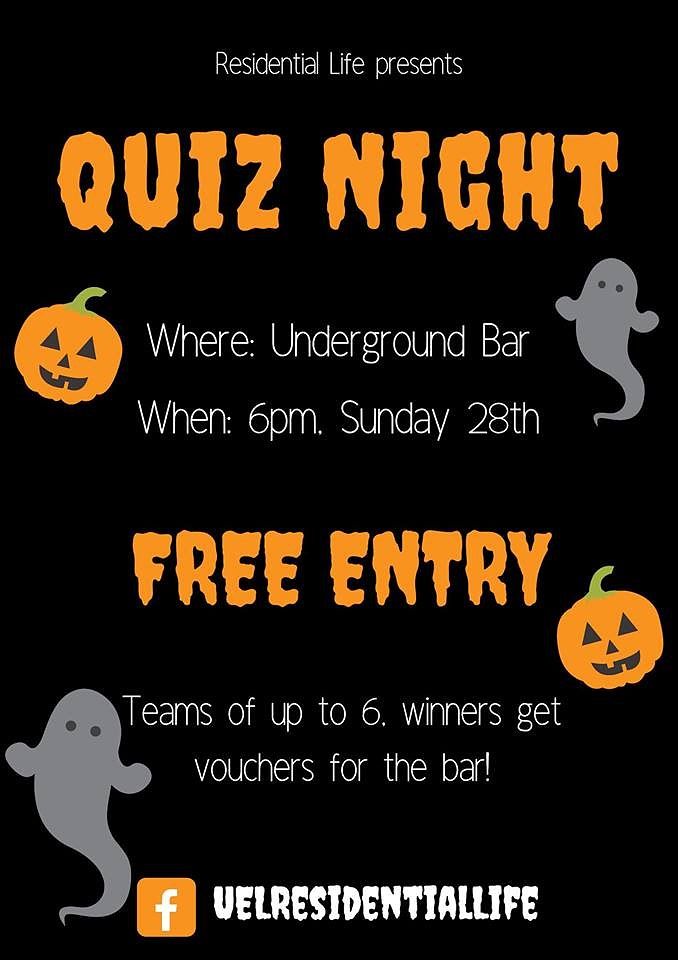 Halloween may be over but November is starting and you know that we scholars always have something up our sleeves for you guys. Keep an eye out as there is a Bonfire night and a Diwali night coming soon. You still don't know where you can find out what is going on around campus? Well don't worry. Just join our social media pages or send us an email. Have an amazing week UEL and I will see you guys next week on #LivingYourBestResLife.
Follow us online:
Twitter: @uelhalls
Instagram: @uelreslife
Facebook: UEL Residential Life: https://www.facebook.com/UELResidentialLife/
Email: residentiallifescholar@gmail.com