Knowledge Dock - The Gateway to Rio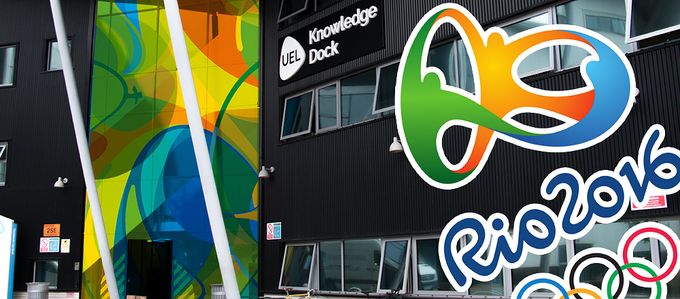 With the Opening Ceremony on Saturday 6th. Knowledge Dock will be showing Olympic and Paralympic coverage throughout the games, including some UEL students and alumni competing in Rio!​
Sprinter Adam Gemili will be competing in his first round heat on Tuesday 16th at 4:30pm. Fellow sprinter Bianca Williams will be competing in her first heat two days later on Thursday 18th at 3:20pm.​​​​
Swimmer Aimee Wilmott's heats will be on Saturday 6th at 6pm. Szandra Szogedi will compete on Tuesday 9th with the first session (Elimination & Quarterfinal) will be conducted from 1pm to 4pm and the second session from 6:30pm.
​Heavyweight boxer Lawrence Okolie is still waiting on the draw to see when he will compete in his first preliminary fight.​​