4 fashion students off to China thanks to UEL's Going Global scholarship
Yetunde, Melani, Sandra and I are ready to fulfil our dream of heading to China this summer.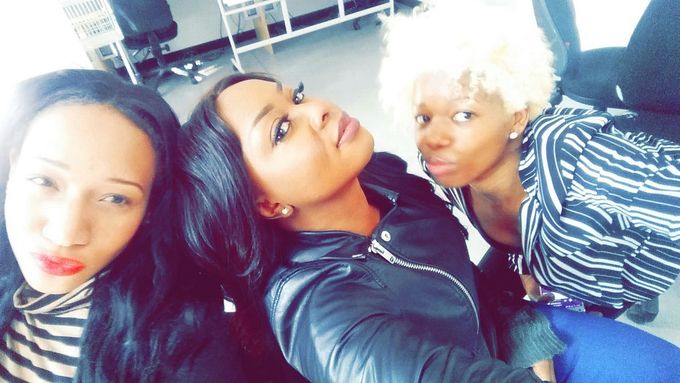 UEL Going Global scheme is a part funding bursary for students who aim to experience a work placement or any short study related visit overseas. If your application is successful, you may be awarded a maximum of £700, depending on your chosen destination. Once you're back, if your project report is satisfactory, you can claim up to £500 from your own Progress Bursary.
Our proposal consists in visiting Jiangsu University in early June for 10 days. We'll learn about the Chinese culture, traditional fashion, teaching methods and will have the possibility to network. Back in London, we will share our experience with our classmates.
The Going Global scheme is very competitive so here are some tips to smash your application:
Check if you are eligible
Do a good research of the country you aim to travel, whether you need visa, medical precautions, safety guide etc.
Find a team or an individual who would like to join you
Speak with your module leader or Head of your department (in our case Dorota Watson, ADI) who will be happy to help and advise you.
Ask for feedback from those who were previously successful
Structure a project including; where, when, what, who and most importantly, what makes your project relevant including the outcome you aim to achieve and how it will help developing your learning.
Get in touch with the Going Global Team at goingglobal@uel.ac.uk or email Tom Collier, Study Abroad Coordinator, at t.a.collier@uel.ac.uk for any additional information. 
Check the dates for applications (usually twice a year)
The application form is long, so take your time to fill all the stages, print it off, make sure you sign and handle it to the UEL Going Global Team.
Make sure you meet the deadline
Check your inbox for the good news!
For additional information please visit: https://www.uel.ac.uk/undergraduate/Study-Abroad/Going-global
Good luck with your application!
We'll keep you posted on our amazing adventure!