Best places to visit in the UK
It's summer (apparently.) That means it's time for holidays, short breaks, and putting down our pens and keyboards to actually go outside into the light again. So let's take a look at some of the best places to visit in the UK!
Note – once again, this is a very subjective list. I have my own personal preferences about what constitutes best, which will necessarily inform this list. If your favourite location doesn't feature, this list doesn't take away from that! I can't like everything, and I've certainly not seen everything!
Ashdown Forest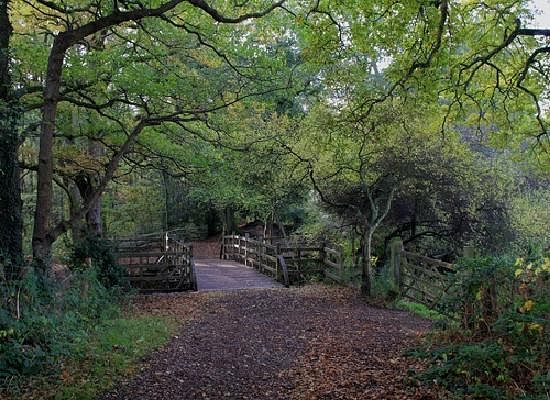 As a Sussex boy, I may be a little biased here; but I've spent so many days wandering and getting lost in that incredible forest it'd be remiss of me not to include it here.
For those looking for an excellent nature walk you'll be hard pressed to beat this forest, which somehow features warm, leafy, temperate areas and boggy, river-soaked, and fern coated marshes. There's many a different route through Ashdown, but I personally recommend picking a starting point and just getting lost – though maybe go in with a plan on how you'll get out again!
If you're a Winnie the Pooh fan you'll get a kick out of Ashdown Forest as well, as A.A. Milne lived on a corner of the forest, and based many of his descriptions in his stories on it. The original illustrations were also drawn directly from the surrounding areas of the forest, so why not go looking for original inspirations on your walk?
Grime's Graves
Grime's Graves is a massive Neolithic mining complex located in Norfolk. The site was used for mining flint for weapons and tools, and it's a stunning sight to see today.
You can even descend into a mining shaft and take a look around – getting down there is a special sort of fun of its own – you have to descend a damp ladder in the dark, unsure of how much further you have to go.
Grime's Graves is full of history and well worth exploring.
The Glastonbury Thorn
Are you sensing a theme yet? The Glastonbury Thorn is a Hawthorn tree near, shockingly, Glastonbury. The legend says that Joseph of Arimathea planted his staff in the ground, and from that staff grew the Thorn.
I love a good legend; and the site and history are fascinating. But if legendary Christian trees aren't your thing (is that a thing?), take a walk around Glastonbury anyway. It's a nice place.
Stonehenge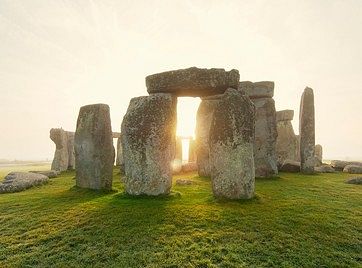 One of the most famous stone monuments that have confounded historians for generations, in what turns out to be a surprisingly long list.
Now a holy ground for druids, Stonehenge has a hundred different stories and as many disputed histories. It is well worth visiting, on one of the days it is open to the public to explore.
Giant's Causeway
The Giant's Causeway in County Antrim, Ireland, is a collection of geometric basalt columns formed in a volcanic eruption.
One of the most fascinating locations I have ever visited, the confusion I faced upon first visiting still rings loud in my mind. Even understanding the science of how the columns formed, it is hard to picture how the Causeway naturally developed as intricately and perfectly as it did.
The most interesting part is how the columns interlock – you can walk across a field of geometric shapes formed of stone and interlocking perfectly with their neighbours, but of different heights and sizes. Take a walk through the Causeway and revel in the strange wonder of the place.
The Puzzlewood
The Puzzlewood is a stunning forest; but the UK has a few of those. There's one big reason the Puzzlewood is a famous and beloved spot to visit, and that would be that it is believed to be the inspiration behind the geography for The Lord of the Rings. Tolkien was a frequent visitor to the Puzzlewood, and it is thought much of Middle Earth was inspired by, or thought up in, that great forest.
The Gardens of Cosmic Speculation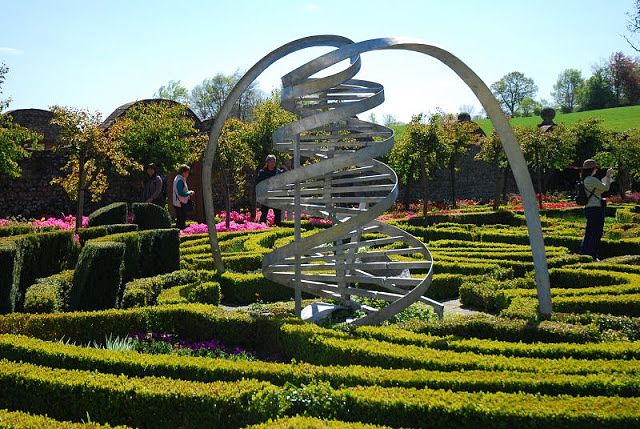 With a name as great as that, how can you not visit it?
OK, fine. Located near Dumfries, Scotland, the Gardens of Cosmic Speculation are a massive collection of man-made garden constructs, interspersed with lakes and other natural features, all inspired by cosmic physics and sciences. The location is spectacularly well maintained and is a sight to behold for all.
However, there is one slight caveat. The Gardens are only open for one day a year; so plan ahead to visit this incredible sight in 2017.
The King's Cross Ice Well
It's hard to think of ice as a commodity, especially when it's supposed to be summer and it's so cold outside. But once, before artificial freezing, ice was considered a luxury, used only in certain professions and by the rich and wealthy as signs of their decadence.
To keep up with London's demands for ice gigantic warehouses were constructed underground to hold it. The King's Cross Ice Well is one of two that were constructed in London, and is open to be viewed all year round, but I recommend visiting on the one day a year it is opened up completely for visitors to explore its depths to their leisure. Go and explore an artefact of the time when ice was a luxury.