UEL Study Abroad: Carly's adventures in Oz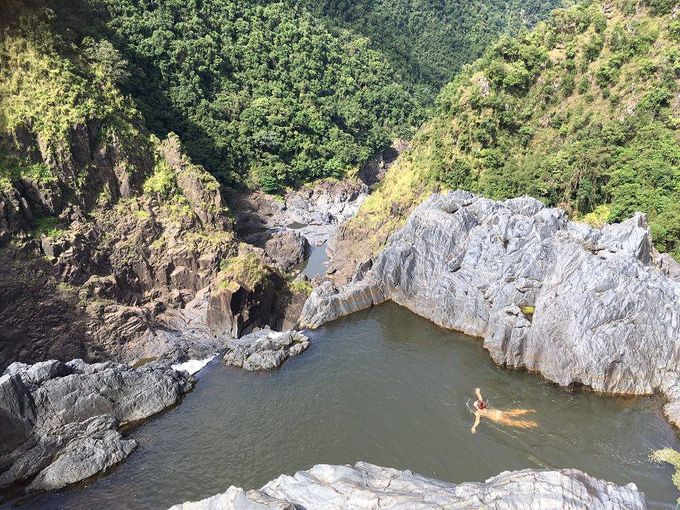 When we make the decision to go to university, we all face similar fears and anxieties: will I succeed? Will I fit in? How will I afford it all?
To combat these fears, we probably all make a similar checklist to keep ourselves busy when we're not studying: go to Brick Lane on a Sunday, join a football team, find fellow freshers who like the same bands you do.
How many checklists include seeing a kangaroo in the wild? Or hiking up a volcano? Or finding a cheap weekend flight to Bali?
Carly Forsaith, a second-year Education student, probably didn't have these bizarre items on her checklist before joining UEL in 2014, and yet she now begins her summer holiday having done all of these things and more during her second year as a UEL student.
That's because Carly has been studying abroad at James Cook University in Cairns, Australia. A prospect more daunting than starting at university? Maybe. But worth it? Carly thinks so!
"Should you do it? Absolutely. Why? Quite simply because your everyday life will shift from the ordinary to the extraordinary. Things you never thought you would be able to do suddenly become accessible. You will meet people who live a life or who have done things that are different to anything you've experienced, and have incredible stories to tell. You will grow, and you will make friends for life."
Carly has written blogs and shared photos throughout her year abroad. You can check out what it is like to study abroad, discover some top tips for making it on a tight budget, and why you should head into the wild to see Australia's famous wildlife right here: uelabroad.wordpress.com.
If you're interested in going abroad during your degree – whether to study for a year or to go global for a week – you can find out more here www.uel.ac.uk/educationabroad.